Arapahoe Basin, CO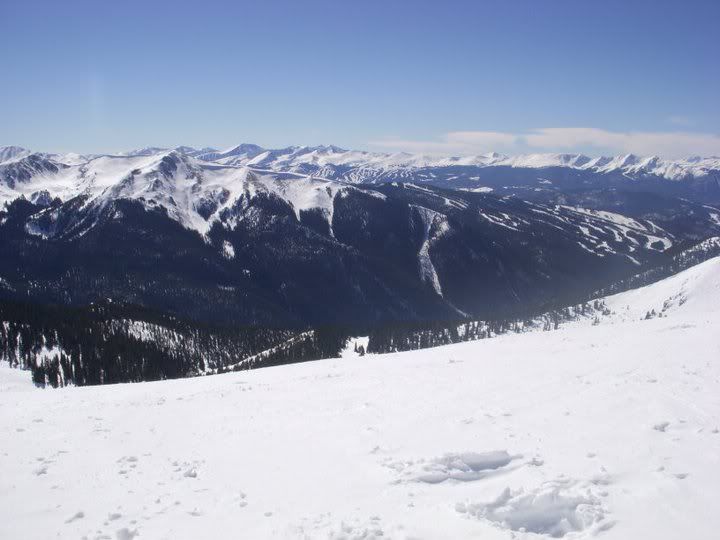 Most of us who travel have our "favorite spot on Earth". The kind of place that, if we had the means, we would build our home there and never leave. I would venture a guess that most do not get the opportunity to live near their "favorite spot on Earth". I count myself lucky that I do.
The top of Arapahoe Basin, my home mountain, is by far my "favorite spot on Earth". Only an hour away, it offers a break from the hustle and bustle of Denver. At nearly 13,000 feet elevation, a great expanse of mountain scenery is available in 360 degree rotation. The Continental Divide, Loveland Pass, Lake Dillon, and Keystone are all in view. I'm obviously not alone on the mountain, but I always feel like I have my space. The crowd and general vibe of Arapahoe Basin is unmatched. I have had very few bad experiences, and most of the patrons are skilled boarders and skiers. It's a laid back environment, but you also can tell that most of the people there have a great love and respect for the mountain.
In the United States we are inundated with overcrowded, overhyped attractions that suck our wallet dry. I enjoy many of Colorado's resorts, especially Vail, but to really unwind I need that small town atmosphere. I wait in lines, park in parking garages, and overpay for lunch when I'm working. I benefit from a escape from all those things at A-bay.
I need a beautiful mountain. I want nice groomed runs and plenty of powder pack trees. I want a place to grab a bite and maybe a beer. I need somewhere close by that makes for an enjoyable day trip. Arapahoe Basin fills those needs and more. I hope it never changes.